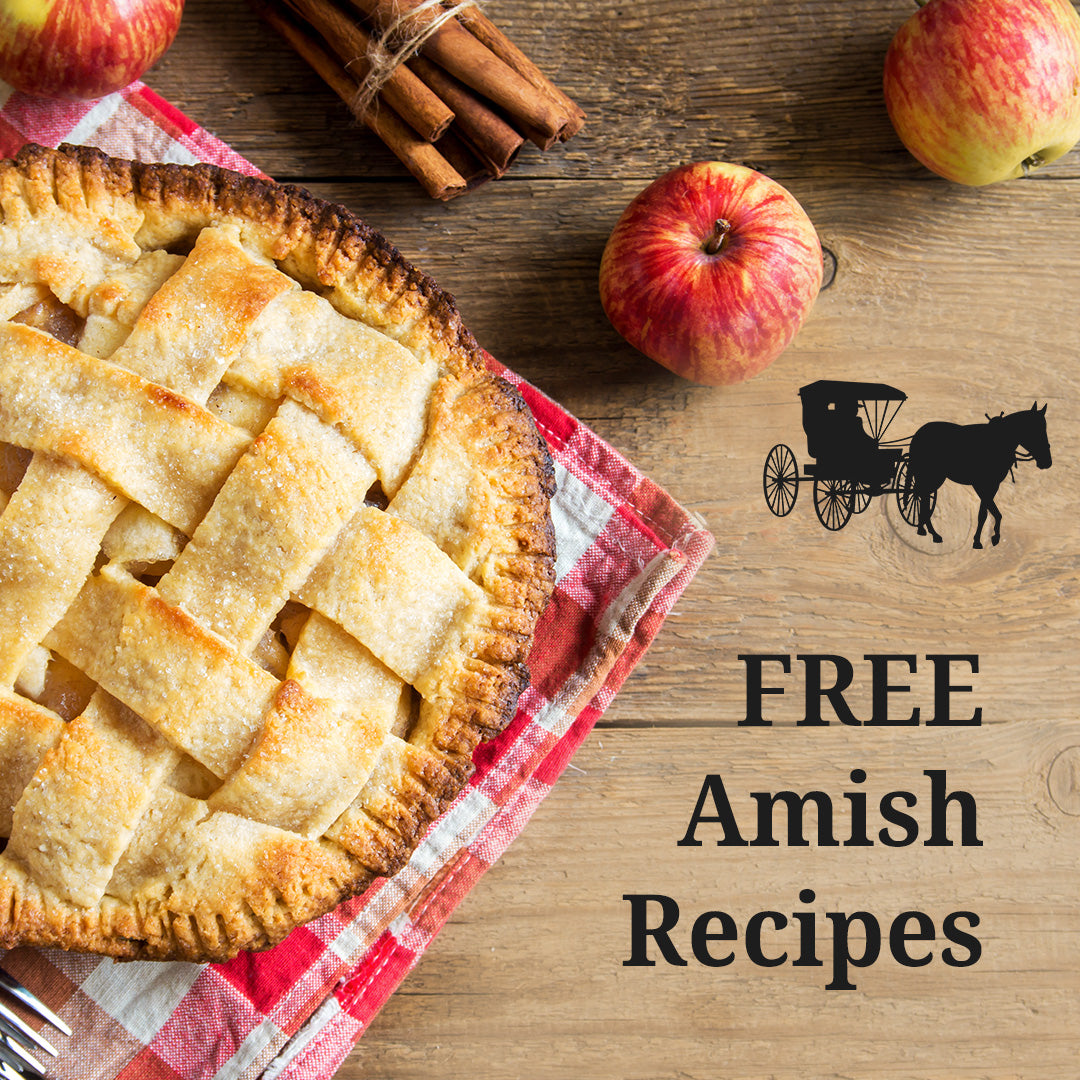 Free Amish Recipes!
Discover classic, old fashioned recipes that have been passed down from generation to generation in the Amish community in your inbox!

Sign up below and we'll send you a set of recipes that the Amish families have written down and given to us to share with you.
Please know that we will never share your email. You can unsubscribe at any time, and there is absolutely no cost.